Every time when we are seeing playgrounds with empty swings my husband remembers his busy town in India, where each swing comes with a long queue of children waiting to take turns.
On a different note: Whenever I try out tutorials of how to make a GIF with Gimp, something never turns out how it should be. I can see the different layers and still it is not working. Therefore I'm getting annoyed and return to use easy online offers like
picasion
, which come with advertisements and the GIFs vanish after two years … meh.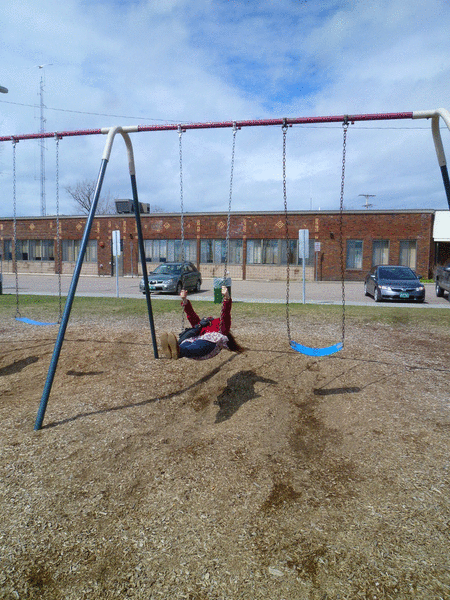 Wann immer wir Spielplätze mit leeren Schaukeln sehen, erinnert sich mein Mann an seine geschäftige Heimatstadt in Indien, in der eine Schaukel niemals leer sein würde. Stattdessen stehen vor den Schaukeln lange Schlangen an Kindern, die darauf warten, daß der Schaukelnde vor ihnen endlich aufhört und sie an der Reihe sind.
.
Zu einem anderen Thema: Wann immer ich mich an Gimp Anleitungen versuche um eigene GIFs herzustellen, läuft irgendetwas schief. Ich kann sämtliche Ebenen sehen und doch funktioniert es nicht, so daß ich aufgebe und zu Online-Anbieter wie picasion zurückkehre (die ganz einfach funktionieren.)
Doch dafür hat man häufig Werbung unter dem GIF stehen, die Qualität ist eher so-so und sie werden nur für zwei Jahre gespeichert. Ich suche also noch nach der optimalen GIF Lösung :)